A brochure that is as informative as it is engaging is an integral part of a marketing effort—so great attention should be paid to its design. At Trillion we insist on having additional information when creating a brochure design for our clients—information that people can often overlook. We ask detailed questions so we can better position our clients' brochures to stand out from their competitors and grab their audiences' attention.
Here are some important questions we ask in order to create a stand out brochure design:
Who is the target audience of the brochure and what do they want answered?
It's important to know what questions your audience wants answered and deliver them succinctly. Through forgetfulness or lack of preparation, sometimes these questions are not conveyed to the graphic design company. And if the designer is not experienced enough to ask, problems will no doubt arise. If you are providing text to your graphic designer, make sure it's as complete as possible and that it hits the mark. Many times a company wants to talk about everything they do rather than addressing the relevant services and topics that their audience needs to know in order to make an informed decision.


How will the brochure be distributed?
Do you plan on mailing your brochure by placing a first class stamp on it? Will it be a part of a rack full of other brochures? Are you going to hand it out in person or will you distribute an interactive PDF via email? Knowing how you intend on distributing the brochure will help your graphic designer layout the content effectively. If you do plan on mailing it, know that postal regulations may require you to wafer seal the open edges. Rack brochures should be printed on heavier paper stock so they don't flop forward. Also, a protective aqueous coating can help reduce finger print marks if distributing the brochure by hand.


What brochure format works best?
Sometimes a simple, two-sided rack card brochure will work for your audience. Other projects might require a multi-page saddle-stitched or perfect-bound brochure. Knowing the audience, having clear goals and a budget with realistic expectations will help determine the appropriate format for your brochure (See this unique brochure that we designed for the NY-NJ Trail Conference). A quick discussion with your graphic designer early on in the process can prove beneficial to time and budget limitations. We regularly have conversations with our clients to help ensure we're on target with budget, design concept, production schedules and date of delivery.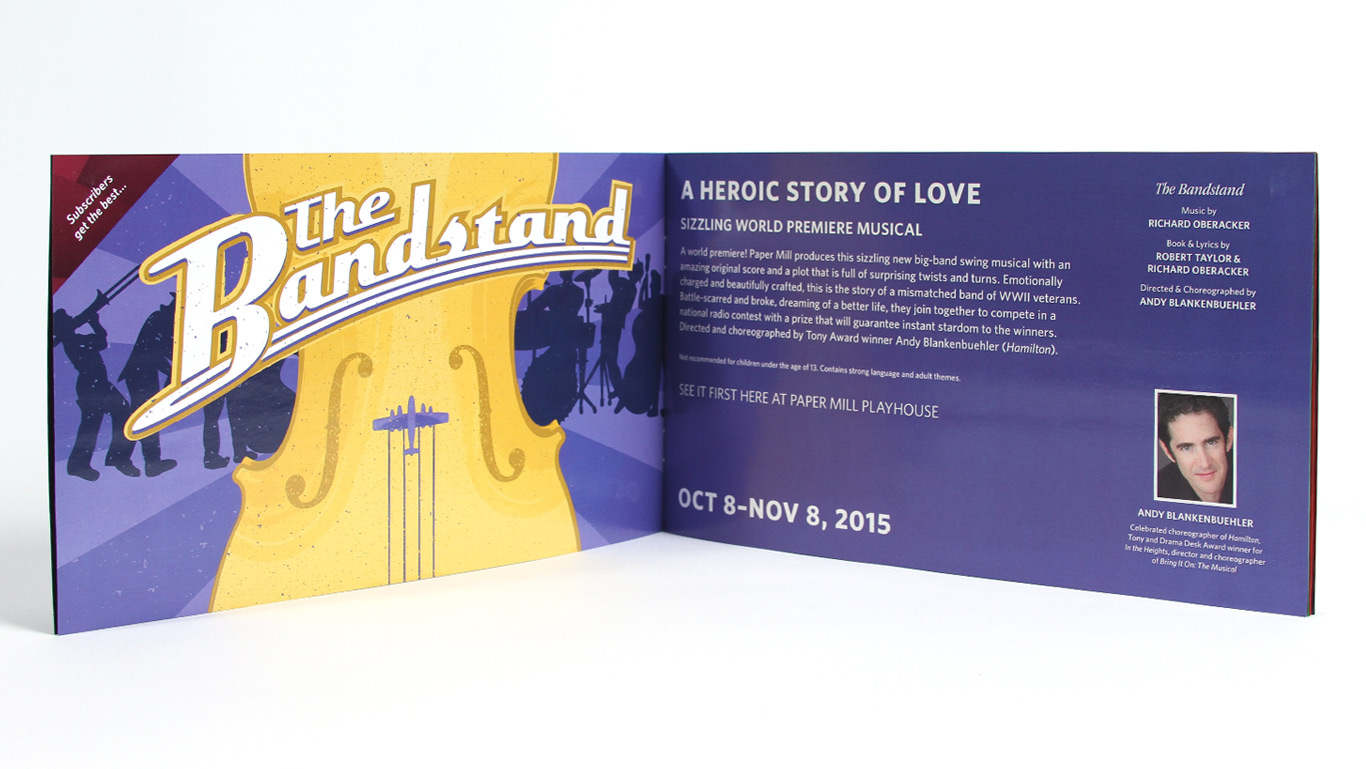 What kind of press will the brochure be printed on?
Knowing how many brochures you need will help determine the most cost effective printing and production method. Your graphic designer should also recommend the paper that's best suited for your project and method of distribution. The reason we mention this is that a slight modification in size or production specifications can result in big cost savings. We've been able to make slight adjustments for our clients which have saved them money including increasing quantities to take advantage of a higher grade printing press.


What is the best design option for the brochure cover?
You've identified your audience. You've decided how you plan to distribute your brochure, as well as its size and which press you will print it on. So now it's time for the design. The graphic design should be appropriate for your audience and persuade them to take a particular action; BUT remember to pay extra attention to the cover! The cover is your "storefront window." It should tease your audience with visual and text elements that make them want to pick up your brochure and read it. Your graphic designer should take into account the items above and create a visually stimulating composition to engage your customers and persuade them to take action.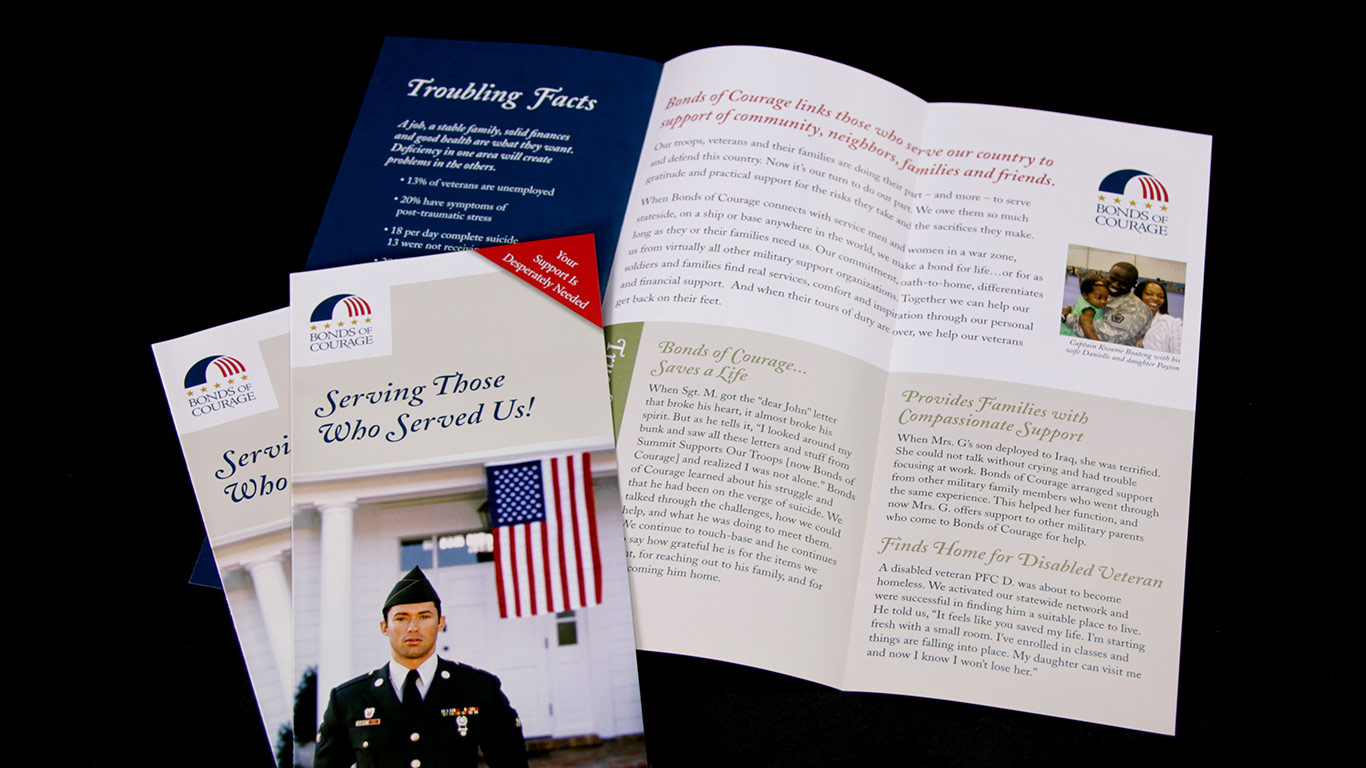 How Does Your Brochure Design Tie into Your Other Marketing Materials?
A brochure will be one of many types of marketing materials for your brand. The brochure should integrate and feel connected to your other marketing materials. The language, colors, fonts and imagery should be consistent with your other branded materials. Also consider how the distribution of the brochure will take place and what other marketing materials could potentially coexist with it. Think about the paper and printing method used too, as this is commonly overlooked.


Trillion is a company that can create a brochure design for you.
If your graphic designer or design company is falling short of these ideals or you are searching for an award-winning creative team, Trillion can help. Simply give us a call or complete our contact form here. We look forward to speaking with you.