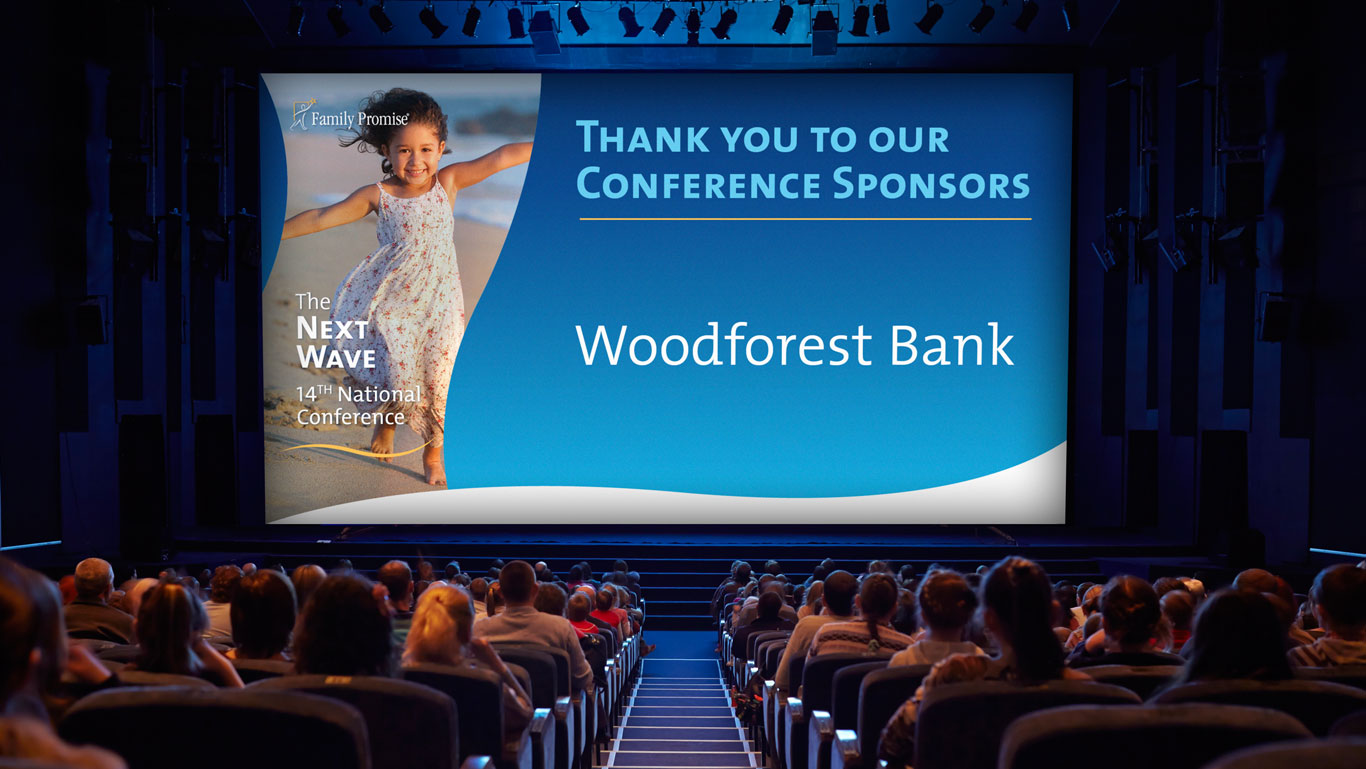 Creating a theme and a branded look for a fundraising event, gala or a conference is an important first step when your goal is to spark interest, raise awareness and appeal for contributions. Below are several key factors to consider when setting out to achieve your fundraising goals.
1. Develop an Engaging, Relevant Event Theme
An event theme is the overarching title that encompasses all aspects of the event. The event theme is expressed through the graphics and messaging on every bit of branding and correspondence before, during and after the event. Themes for events should be simple and concise. By involving your graphic design team from the beginning you can bring more conceptual creativity to the theme development process. Typically it's best that the theme of an event be a singular statement or thought. For example, Bonds of Courage, a non-profit that supports military troops and veterans, produced an indoor spin class fundraising event. The theme was "Cycle for Courage: An Indoor Cycling Fundraising Event" In those few words prospective participants and contributors had all the information they needed in order to make a decision about whether to participate.
2. Design the Look and Feel
Once you have a theme that accurately expresses your fundraising event, your graphic design team should be able to create a strong visual identity that delivers the message while remaining true to the parent brand. Because event branding can consist of many, many individual marketing materials, Trillion creates "mood boards" to present our design directions. A mood board is a collage of color, photos, typographic treatments, words or other visual indicators composed on one "board", or small poster in order to show a look and feel. It could consist of a few major marketing components such as a banner, flyer, postcard, web banner ad or digital presentation screen. The mood board provides our clients with a quick glimpse into what their event branding materials may look like.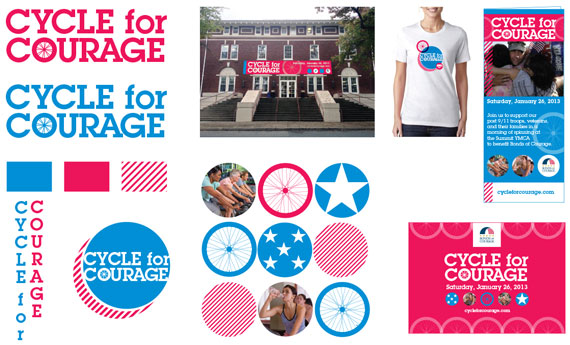 In addition to the visual elements, you will have the written and verbal talking points that should reflect upon the theme. Serious, light-hearted, analytical or other relevant language that appropriately ties into the theme will enhance your chances of a successful fundraiser.
3. Design Inspiring Sponsorship Opportunities
One big factor in helping potential sponsors get excited about your cause is to show them how their logo will be placed on your event's marketing materials. Sponsors should want to be associated with your event and be exposed to the attendees. In the photo below, we provided a small mood board and visuals that depicted the Cycle for Courage event and sponsors' logo placement opportunities. We clearly labeled where specific levels of sponsorships would be featured. The mood board helped potential sponsors see their potential logo placement.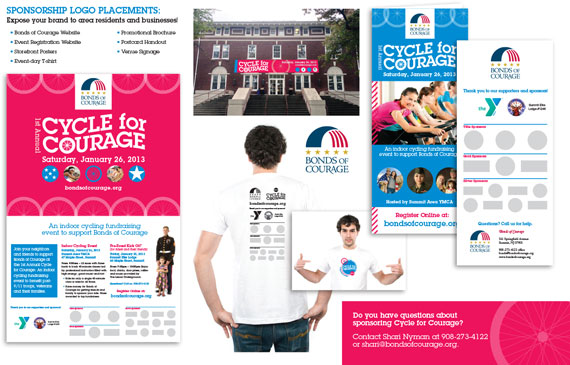 Another important factor with sponsorship opportunity packets is to clearly list all of the benefits of participation as well as statistics and demographics of the anticipated attendees. If an advertising media buy is in place, list the viewership, impressions and demographics of those relevant to potential sponsors.
4. Share a Clever Save-the-Date
Since a save-the-date will be the first interaction with potential attendees, make a great first impression. Share a realistic budget with your graphic designer so they can properly suggest a cleverly branded solution. A special mailer, email blast, or flyer that shares your event's date and time is a worthwhile investment to get people talking about your event.
5. Inspire with Your Event Invitation or Flyer
Whether your invitation is digital or traditional print design, utilize your event brand identity and make something truly inspiring. The recipient should be convinced that "I must attend this event!" and take the next steps to find out more about your event and how to register.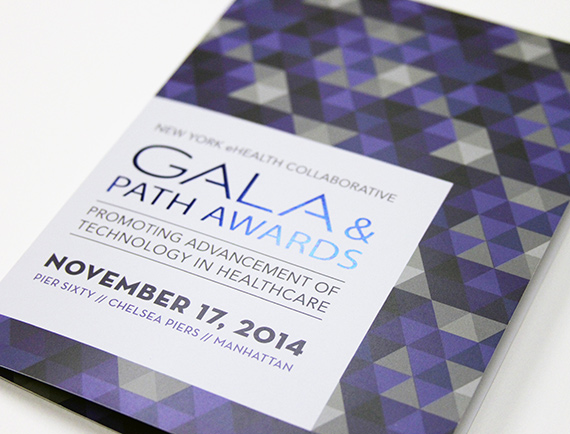 For the New York eHealth Collaborative's Digital Health Conference Gala invitation, Trillion utilized a monochromatic pattern mixed with special finishes which produced a very tactile feel to the invitation. We contrasted the flat printing with a shiny foil stamp of the event name leaving an impactful impression of the gala.
Once your initial event brand is established, all of the other marketing and advertising materials should follow suit. Here are other items that may need to be considered and will require the attention of your graphic designer:
online banner ads
print advertisements
radio or TV advertisements
venue, day-of signage

Welcome signage
Registration signage
Sponsor identifiers
Projection screens
Swag bags/giveaways
Event Program(s)
If your organization is searching for a graphic design company to develop a brand identity for your next event, contact Trillion or give us a call at 908.219.4703. You can also see more of our event branding work here. We look forward to helping you make your next event a huge success.