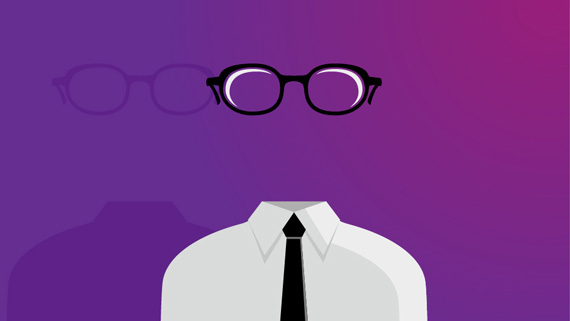 It's a typical work day at Trillion. We are designing away for our clients and the creativity is flowing… until the phone rings and a fairly common call comes in. It goes something like this:
Trillion: "Hello. Thanks for calling Trillion. How can I help you?"
Business Owner/Marketing Director: (Desperate tone to voice) "Hi my name is Tom and I am calling from ABC Company. I'm hoping you can help me."
Trillion: "What's the problem, Tom?"
Business Owner/Marketing Director: "Our website is down and we can't find our web designer. His phone is disconnected and our emails to him are being bounced back to us."
Trillion: "That is a problem!"
In fact, it's a huge problem that many businesses confront when they haven't thoroughly interviewed web designers before hiring them. Because not every small or medium-sized business owner is comfortable discussing technology, they're frequently unsure of what they are buying, what they need, or what goes into designing a website. That's why it's so important to hire a reputable and, preferably, award-winning design studio (such as Trillion) to guide you through the process from beginning to end. The cost may be higher initially but long-term savings will far exceed the frustration and inferior quality that you are bound to find with "cheap" website designers.
Here are a few things to look out for to avoid the "missing web designer" scenario above.
Do your homework.
Perform a Google search of Trillion and see what comes up. Reputable design studios that are well versed in site optimization should have pages of search results and positive reviews. You should also see and visit websites that they have designed.
Study the design studio's own website.
Does it reflect the quality and features you are looking for in your new website? How many work samples do you see and what kinds of businesses have they helped? Hopefully you'll read case studies and see samples that prove the effectiveness of their work.
Your website is a valuable asset for your business so it needs to be treated as such. Even with a recommendation, other red flags that you should be wary of include: a lack of phone number and address published clearly on their site (P.O. boxes aren't enough in our book); few or no work samples; parts of the site that are "under construction" or contain content not updated in months or years; non-working or non-intuitive links, and any other items that confuse the navigation of their website. Another valuable tip for investigating a web design company is to search their domain on a site such as who.is. Here you can find out who the registrant is and hopefully you will see some consistencies with their web URL and mailing address. You will also see how old their domain is and when it is set to expire. Longer time periods for both offer tell-tale signs of the seriousness of their existence.
Get everything in writing.
Once you receive an estimate from a web designer, you will want to make sure a clear and defined schedule is included with it. Websites take longer to produce than you think. Realistic timelines can vary depending on the scope of your project, but 2 months is a minimum total turn-around time for many websites. If your web designer is promising the site to be completed next week, run for the hills and find a professional.
If you are searching for a web designer to redesign your existing website, be sure to check out our Free Website Redesign Checklist before you make any decisions. It reviews over fifty important things to consider when going through the redesign process. We have had many fellow designers thank us for creating the list because it helps them address back-end issues that often go overlooked yet can dramatically enhance a site's search engine optimization and long-term value.
No contract. No deal.
When you are ready to commit to a web designer, make sure you get all of the details in a contract and ask to review it in person. At Trillion we say, "No contract. No deal." The contract should include a timeline, a preliminary site map, all deliverables needed from both the client and web designer, a warranty of originality (to avoid copyright infringement problems), and a concise list of usernames, passwords and roles that will be part of your new website. You will also want to own all of the files used to create the website, though not necessary, and have a back-up copy delivered to you once the project is completed.
Never be fooled again.
We hope this information helps you avoid the problems that are part and parcel of working with a fly-by-night web design company. If you would like an opinion on your website project from an award-winning design studio, give Trillion a call at 908.219.4703 and ask for Lou or Larissa. You can also submit your question here.