Love him or loathe him, Donald Trump, the Crazy Eddie of this political season, is a branding icon that we here at Trillion believe makes an interesting study in how to (and how not to) build and sustain a brand.
Before he made a string of controversial remarks and sent sponsors and licensing partners scurrying for the exits, Mr. Trump had planted his flag in a wide-range of industries: real estate, publishing, marketing and media, fashion, fragrance and casinos. Everything he touched was fabulous, the greatest, unbelievably successful and, well, you know.
As long as your going to be thinking anyway, think big.
Before he threw his gigantic baseball cap in the ring, the Trump organization had licensed the Trump name for everything from neckties and eyeglasses, to Trump Teddy Bears and menswear (all mostly made in Asia and Mexico, by the way), to golf tournaments and other sporting events, and that's only the beginning.
From the glitzy facades of his many Trump properties to the ritzy pretense portrayed on the covers of his books, Mr. Trump built a brand based mainly on two things: The never-ending self-promotion of his name and, of course, gold, gold and more gold. He provides a powerful lesson for marketers: know your brand and what it stands for and don't stop telling people about it. Frankly, that's where the branding services of a creative agency like Trillion can be of great assistance.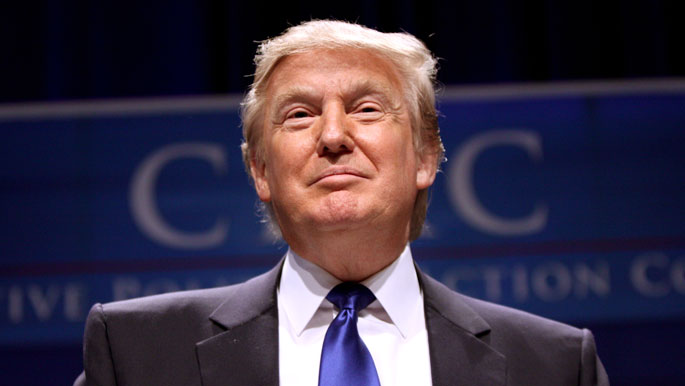 A Rare Breed of Marketer
Like any successful brand, it's taken years and years to cultivate the kind of global brand identity that the Trump name has achieved.
His brand image represented the flamboyant jetsetter lifestyle that average people can only imagine. To borrow loosely from Frank Sinatra, "He did it his way." (Even if "his way" meant wiping out numerous vendors each time he declared bankruptcy.)
But we digress. After providing an example of one way to build a brand, Mr. Trump has recently proven to be a lousy steward and his brand's own worst enemy. He left his licensing partners with little choice but to drop him.
Ample Proof Words Can Hurt Your Brand
According to an article in the Los Angeles Times, the brand value of the Trump name was estimated to be more than $200 million before he made his controversial remarks. David Johnson, chief executive of Strategic Vision, suggested the loss of partnerships could have dropped Trump's brand value as much as 25%. He'll be fortunate if that is all.
Here's a look at some of the relationships he squandered:
Univision
NBCUniversal
Miss USA Sponsor Farouk System
Mexican Broadcaster Televisa
Craft Brewer 5 Rabbit Cerveceria
TV Production Studio Ora TV
Macy's Department Store
The City of New York (reviewing Trump contracts with the city)
Miss USA Judge Emmitt Smith
Costa Rican TV Network Teletica
Serta (mattress maker of "Trump Home" collection)
Camping World
NASCAR
ESPN
The PGA of America
Celebrity Chef and Restaurateur Jose Andres (withdrawing from opening restaurant in Trump property)
The FAA (renaming navigation points near Palm Beach International Airport named in Trump's honor)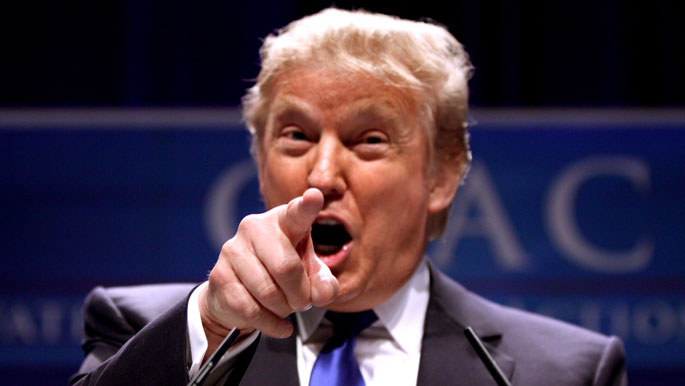 "They'll be back!"
That's what Mr. Trump said in response to a reporter's question about the partners who have deserted him. Not so fast. With his remarks he insulted a large and fast-growing demographic of Americans who possess increasing economic might. Compared with the number of people who may agree with what he said, there are larger segments that were offended by his comments and are sympathetic to those he offended. Whether you're in business or politics, your choice of words and actions must be carefully chosen at all times to protect your brand and your business.
Think of Trillion as Your Campaign Manager
Whether your goal is to build a business worth millions, billions or, dare we say it, TRILLIONs, you need a branding partner who can help you put your brand on the right track and help keep it there. Give Trillion a call at 908.219.4703 or click here and let's discuss how we can help turn your brand into solid gold.
Photos by Gage Gilmore