Launching, updating or redesigning a non-profit's annual appeal campaign can be a stressful undertaking for even the most experienced marketing or development director.
There is much on the line when putting together a successful annual appeal campaign, beginning with the money that needs to be fronted in order to create an effective campaign. A poorly prepared and executed appeal campaign will greatly impact a non-profit organization's fund-raising revenue. It's Trillion's job, as an experienced annual appeal design company, to create effective annual appeal designs and correspondence that yield the positive results and data that non-profit organizations require to succeed.
The design of your outer envelope or the words of your email subject line are the most important component of your annual appeal campaign.
The following is a list of 6 steps you can take that will help increase your chances of having a successful annual appeal campaign.


1. Carefully Plan Your Calendar
Coordinating your annual calendar of events with holidays and appeal efforts can be challenging. The timing of your fundraising campaign is critical to minimize donor fatigue and fall off. If there are multiple outreaches within your campaign, you will want to separate those who have already given from being included in subsequent efforts of the campaign. Schedule and plan accordingly for sending thank you letters and donation confirmations.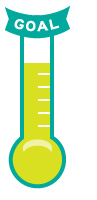 2. Define a Goal for Your Annual Appeal Campaign
Now I know that you may be saying this is basic, and it is. Defining an obtainable goal is critical and can go beyond a total dollar amount raised. For example, a goal might be to:
have the average gift of the campaign be more than $50
gain 80 new donors
increase previous donors' gift amount by 10%
have gifts arrive by a certain date (maybe to obtain a larger matching gift/grant).
No matter how you look at it, defining a goal is a must.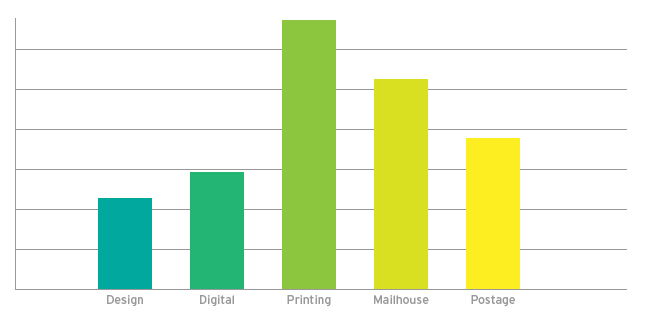 3. Define a Realistic Budget
You know the adage: You need to spend money to make money. The funds you budget for your annual appeal are an investment in the future of your non-profit. Consider the cost of a graphic designer for your annual appeal, the printing or digital production that is necessary to get the news of your appeal out to donors, as well as the delivery (electronic or snail mail).
Postage for typical #10 business envelopes weighing two ounces or less is approximately $0.175 each. It can be among the most expensive line items on a budget when creating an annual appeal campaign and is often overlooked. But in order to qualify for this reduced postage rate, certain requirements must be met (call us for more details about how to save money on postage costs).


4. Define Your Annual Appeal Audience(s)
Depending on your available budget and resources, you may not be able to afford sending correspondence to every person on your list. That's okay. Many times it is best to spend the time and effort on those constituents who are more likely to give.
Alternatively, you may prepare a more expensive or detailed annual appeal campaign for those donors who have given regularly in the recent past. Consider these folks to be qualified to receive an extra insert or offer sheet. We recommend focusing unique efforts on the unique groups of donors or prospects you identify.
Here are a number of ways to organize audiences into more targeted donor pools, rather than using the shotgun approach of contacting every name on your list with the same fundraising appeal materials:
Major donors (gifts exceeding $500 over the last year)
Regular donors (multiple gifts less than $500 over the last year)
Gave gift last year but not this year
Gave gift within the last 3 years but not this year
Prospective donor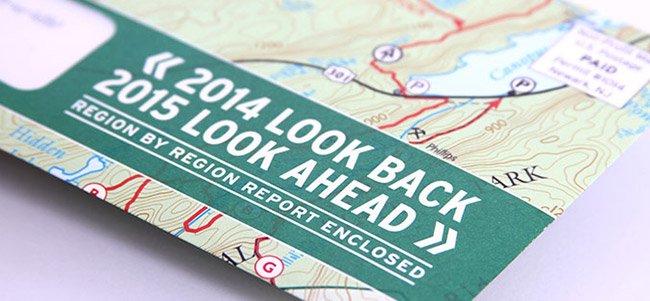 5. Design an Effective Annual Appeal Campaign
The design of your outer envelope or the words of your email subject line are among the most important components of your annual appeal campaign. We regularly see non-profit organizations try to create an annual appeal on their own, focusing all of their efforts on writing a great letter, but they put little to no effort into designing the outer envelope or crafting the email subject line.
It's critical to "cut through the clutter" and make sure your campaign stands out among all of the other mail and email. Once you get a prospective donor's attention, you can then tell your story, show your photos, share your data and do everything you can to compel them to donate.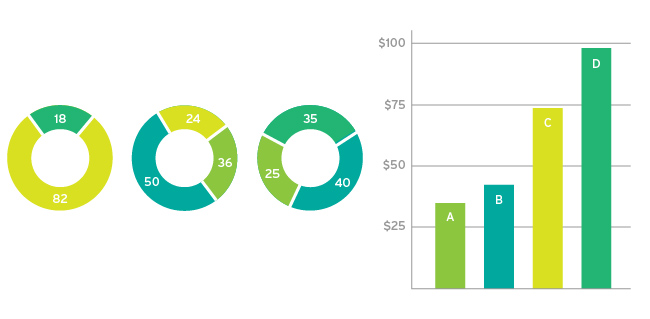 6. Analyze Data from the Campaign
An annual appeal campaign can consist of multiple tasks within a given time period. Your goals, audiences, budget, and design will dictate how you go about it. In preparation for the future, you need to record data on how your list behaves in order to prepare messaging for upcoming campaigns effectively. This includes tracking codes and full contact information that has been provided by donors. Your staff must also accurately record gifts generated from the campaign.
Turn to Trillion for Your Next Annual Appeal Campaign
We create and help produce successful annual appeal campaigns for many non-profit organizations and foundations. If you would like to see samples of what we have completed or learn about the results and statistics, please contact us or give us a call at 908.219.4703. We look forward to helping you spread the word about your cause.