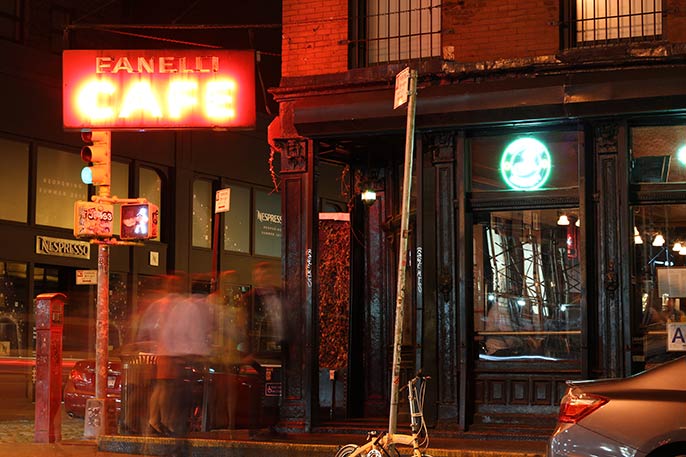 The other day I was in Manhattan visiting a client. We discussed a new print design project that will require some major creative thinking in order to bring it to life. We met for less than an hour to iron out the scope of the project whose purpose will be to help their brand and employees connect with clients at a special celebration. The meeting was productive but it was only the start of a late afternoon and evening in New York City for me—because after this meeting, I had another. Before the second meeting, however, I took a walk into a bar.
…the bartender shouted "Come on in!"
Are you wondering where I am going with this? I think by now you're more used to me writing articles like "Tips to Avoid the Missing Web Designer" or "What are the Differences Between a Graphic Artist, Graphics Designer and Graphic Designer?" But what I am about to share is a lesson in branding, one learned by many in a subconscious way.
As I entered into Finelli's Cafe located at 94 Prince Street in SoHo, the bartender shouted "Come on in!" I took the last seat at the bar to get something to eat and drink before my next meeting. I knew the bar was old, but I learned a few things about good ol' Finelli's during this visit that I had never heard during my previous visits. I learned more about its brand and how its brand advocates and ambassadors are spreading the word—much like you want people talking about your brand.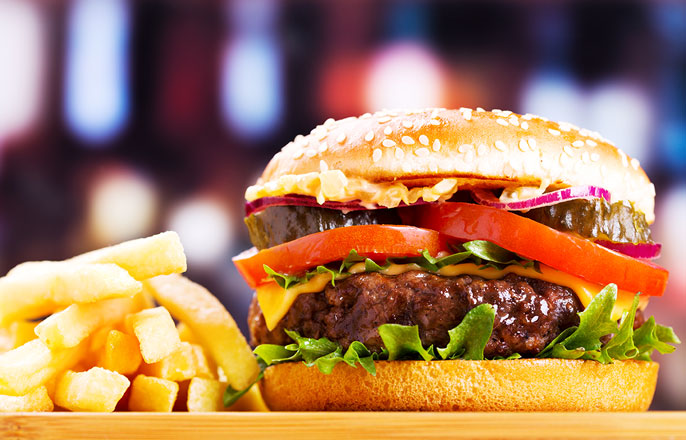 Here are 3 things that occurred which may be helpful for your brand:
As people walked into the doorway, the bartender always said "Come on in!": She did it consistently to everyone, welcoming them in every time. (And here I thought I was special!) It's a simple brand task similar to when a customer walks into any Subway fast food location around the country. They say "Welcome to Subway" every time. A consistent greeting or experience is something that your employees should be doing based upon your brand strategy.
Finelli's Cafe is the oldest, consistently operated food and bar establishment in NYC: I knew the place was old but was unaware of its heritage. I learned this trivia from the bartender as she spoke to another local business owner. The bartender proved to be a brand ambassador for Finelli's. She was educating the customers about the bar's brand, positioning it as something unique and memorable.
The burgers are so juicy that when you bite into them they commonly squirt those sitting nearby: The story was compelling and I could understand exactly why once I took my first bite. They are juicy and tasty. Upon reading some Yelp reviews about Finelli's, I found it to be a common remark. Seeing similar experiences delivered through several forms of communications such as word-of-mouth and internet reviews will help build a strong brand and reputation.
When your brand is interacting with its customers, it's critical that you and your employees know how to talk about it. What unique things to say, how to say them and what to do to provide an experience in such a way that the customer becomes an advocate of your brand.
When I searched on my phone to check out Finelli's website, to my surprise I discovered there wasn't one. However, what does exist on several review websites are many comments with similar, documented experiences just like I had. I just wish that they had their own website that reinforced the brand experience and history and told their story directly.
So this graphic designer walked into a bar and witnessed some interesting branding things going on while most people didn't realize it at all. Oddly, there were no logos and major branding at the bar—something that is expected in most establishments. I can imagine the visual brand at Finelli's having more impact even with just a subtle logo incorporated into the bar and menus. Attention to small details like these can see big benefits for a brand when designed correctly.
The team at Trillion helps restauranteurs, among others, design and improve their brands.
If you need help identifying what makes your brand unique, or how to go about positioning your brand, give the team at Trillion a call at 908.219.4703. You can also use our contact form and one of our team leaders will reach out to you promptly.