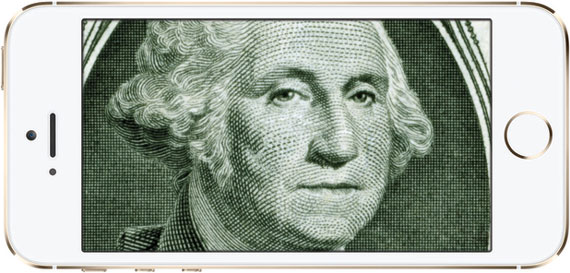 As we celebrate the birthdays of U.S presidents this February 17th, let's not forget that behind every holiday promotion and sale is a graphic designer trying to make something beautiful and guide the reader through the information.
For that you can thank a reorganization of federal holidays that occurred in 1971.
Recognizing an awesome advertising opportunity way before anyone else saw one (hard to imagine these days), Congress acted to combine all of the presidential birthdays into one three-day weekend in mid-February; bridging the weekend in between Washington's and Lincoln's birthdays. It wasn't until the late 1980s that corporations caught on and began a major push to make Presidents' Day an annual advertising event. This led to more and more businesses staying open on the holiday and to an accelerated pre-holiday promotional push for agencies and graphic designers tasked with driving people through the doors of the many retailers, restaurants, and other businesses trying to capitalize on the holiday weekend.
Today, the February holiday has become well known for being a day in which many stores hold sales. All of this requires advertising. And, naturally, all of the advertising requires graphic design!
So as this Presidents' Day approaches, and you see ads for retailers, car dealers and many online stores, know that a graphic designer was the one who, hopefully, made the design engaging enough for you to take notice!
Have you created an opportunity to brand your business for Presidents' Day? If you are searching for a creative agency to design your promotional materials or next advertising campaign, Trillion may be a great fit. Give us a call at 908.219.4703 or contact us here.
Article by Lou Leonardis