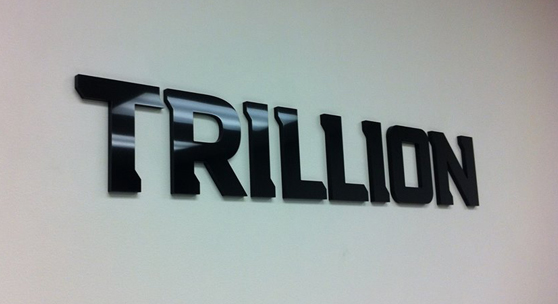 As we finish up a year of weekly blogging at Trillion, we wanted to share our top blog posts about graphic design, branding and website development articles that we wrote this year.
On Brand Development:
Your logo is the most visibly important identifier of your brand. That's why it's critical that you take the proper time to invest in its creation. A logo can take anywhere from a few minutes or several days to a few weeks for conceptualization and refinement; but realistically the process should take no more than a month to complete. Click here to understand several reasons why a logo design could take less or more time depending on its complexity and the amount of research that was involved in the creative process.
A brand(ing) guideline is a document that offers direction on how to implement a brand's communications architecture, and helps those who are creating content or marketing materials for the brand to remain true to the brand identity. The guide includes artwork, color, and typographic usage, editorial approach and style, as well as examples of how everything is applied. As with many things in business, the size and complexity of a brand guideline varies.
When designing packaging for a new or reimagined brand, it's important to think beyond the initial product and anticipate the brand's future development. Brand extensions (new product categories) and product line extensions (new products in an existing category) generate opportunities for a brand to enhance shelf presence, increase their range of offerings, and to grab customers' attention.
On Website Development:
A responsive website automatically adjusts the layout of its content to fit all the different screen sizes that today's smartphones and tablets offer. With a responsive site, your content will become more easily navigable and user-friendly for your visitors, providing a great experience and increasing the likelihood that they will look more favorably upon your business and brand.
By building your website from the ground up, working with you at every stage of the development process, and keeping a mindful focus on your brand's strategic goals throughout, Trillion can create a website that performs beautifully and yields results.
Think of purchasing a website design as if you're purchasing a car. There are economy cars which offer the bare minimums in regards to style, power, comfort and options. Then you have the widely accepted and popular mid-size car that has respectable features, but little pizzazz. Then there are the muscle cars, luxury vehicles or exotic cars. As with purchasing an automobile, websites have endless possibilities. With that said, we recommend that you begin your website planning with your list of "must have" features as well as your budget.
It takes planning, coordination and the expert application of the roles played by the geek, the writer and the publicist for a successful SEO plan to come together. It's crucial to integrate these three areas into your ongoing marketing plan for a long-term SEO strategy which leads to more valuable website traffic and qualified opportunities.
What were your favorite Trillion articles?
Is there a topic that you'd love to hear more about in 2015? We want to hear from you! Shoot us an email at hello@trillioncreative.com with your thoughts or ideas.