Highline Capital Investor Outreach
Yearly event branding materials for Highline Capital's Annual Investor Day
PROJECT OVERVIEW
In 2008, Highline chose to hold their annual investor day event at the Times Center, a venue that matched their brand in style and sophistication. We created a contemporary design to match, emphasizing their steel investment focus, as well as bringing in the classic element of their Rockefeller Plaza address. We expanded this concept into their event journal where we screen-printed the cover on an aluminum plate, making this booklet a keepsake instead of a throwaway item.
RESULTS
We have been working with Highline Capital Management since 2007 on their annual investor day and on their ongoing design and branding needs.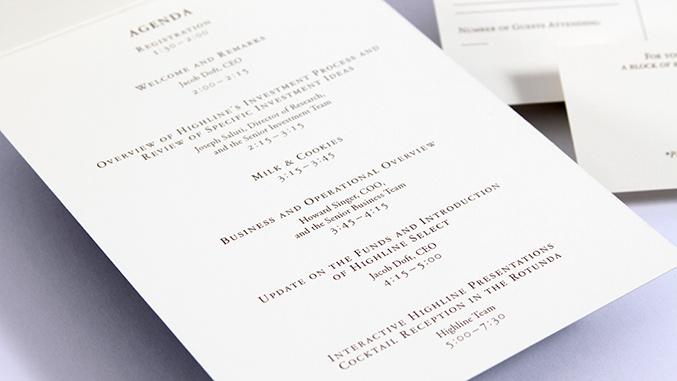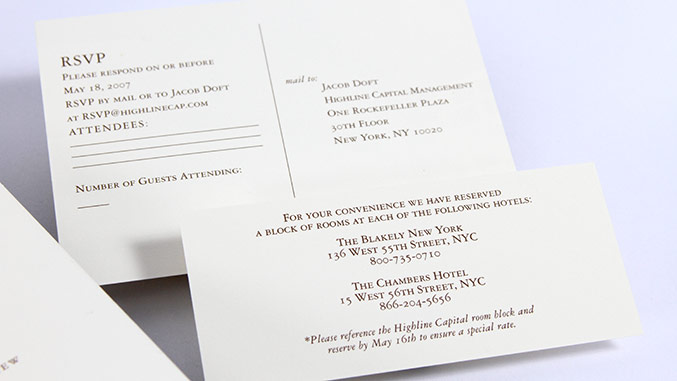 Highline Investor Day at the Guggenheim Museum, invitation.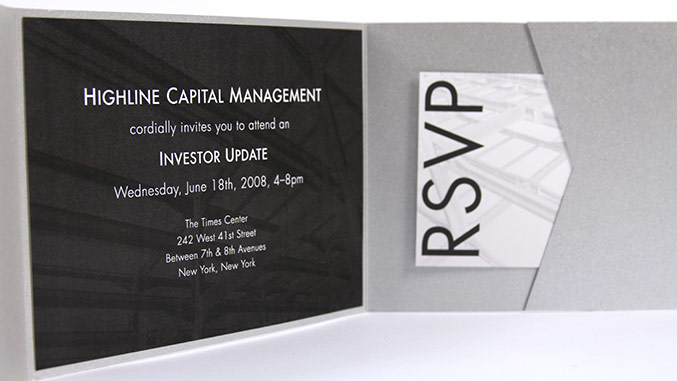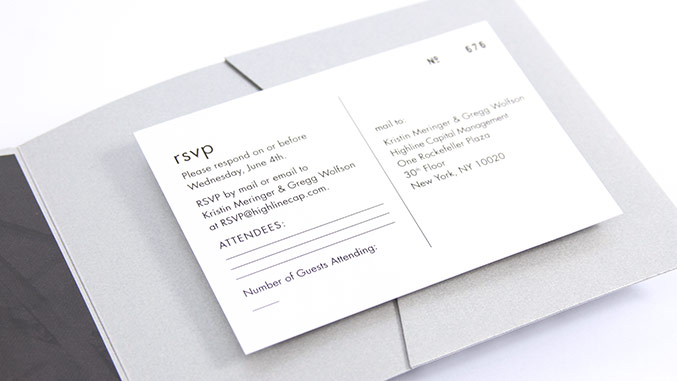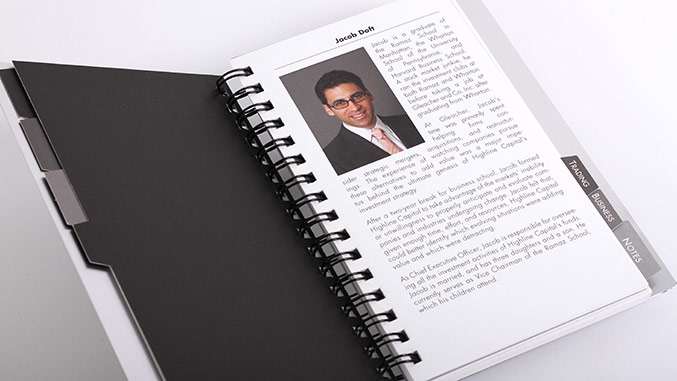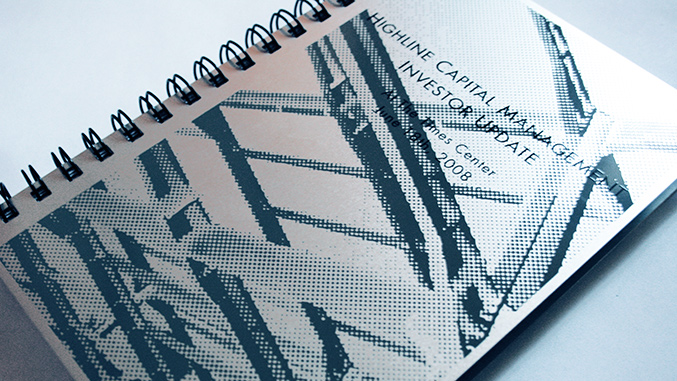 Highline Investor Day, invitation and keepsake booklet. Booklet features screen-printed aluminum plate cover.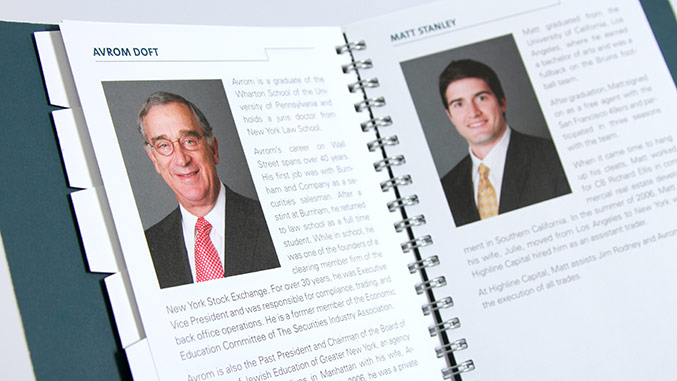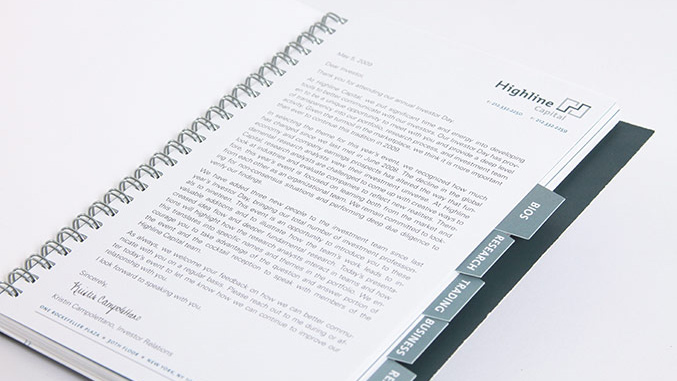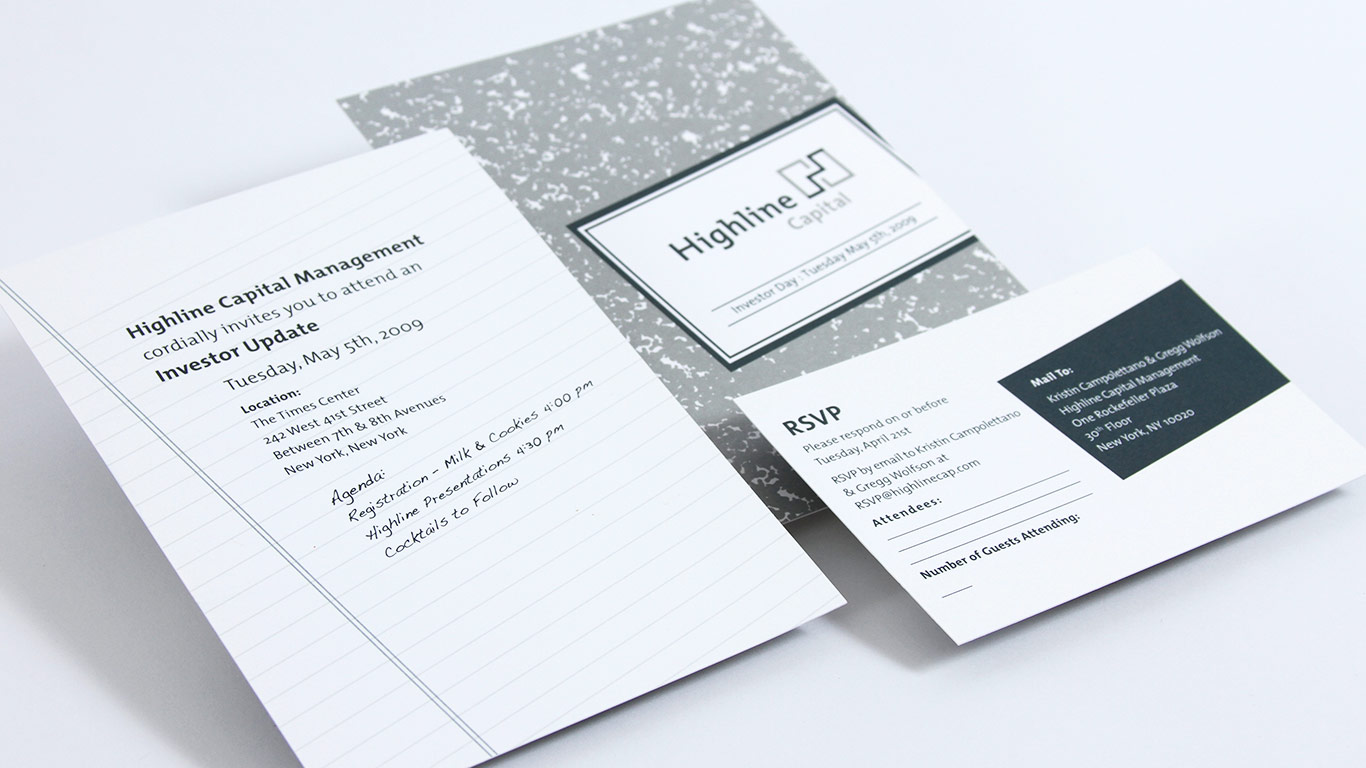 Highline Investor Day, invitation and "face-book."