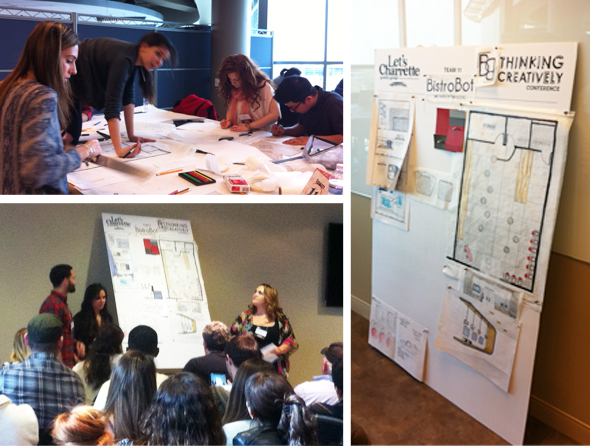 Yesterday, Larissa Montecuollo, Partner at Trillion had the pleasure of participating as a mentor at Thinking Creatively Conference's annual Let's Charette design competition for students at Kean University. The Thinking Creatively Conference was organized by Kean University: Robert Busch School of Design in partnership with the Art Directors Club of New Jersey (ADCNJ) and included three days of presentations and workshops.
The students were broken up into fifteen, inter-disciplinary teams and given three hours to solve a brand concept problem. The students had to define a target audience, develop a brand concept and provide ideas for the design of a logo, an ad campaign, interior retail space designs and packaging concepts. It was incredible to see the teamwork and creativity that could bring the idea to life in such a short amount of time.
We want to thank Kean University and the Thinking Creatively organizers for putting together such a great event and for including Trillion as a team mentor.