What is a landing page, you ask?
A landing page is a specific page on your website that is designed to be the first page someone visits and is singly focused on a narrow topic, such as one product, one service or one event.
A smart landing page design is a critical part of a properly planned and designed website. A landing page should always be included as part of your marketing initiatives. If you don't have at least one landing page on your website, it's time to design one.
Companies see a 55% increase in website leads when increasing their number of landing pages from 10 to 15, according to HubSpot.
All types of businesses and organizations can benefit from utilizing website landing pages. We leverage landing pages and their design to persuade users to take a highly specific action on a very specific topic. For example, "To get our free website redesign checklist, enter your information here." A simple statement, a short list of benefits, a photo and a form with submission button is all it takes. Nothing else. The goal is to get people to download the checklist.
When we talk about landing pages, we lump them in two distinct categories. Both have important uses for your business.
1. Landing Pages for Business Lead Generation
Landing pages are crucial for successful digital advertising campaigns because they introduce your interested leads to a page that speaks only about the ad they just saw online. Landing pages tied to digital marketing campaigns most often will not have any kind of navigation. Extra links and even website navigation are removed so there is only one path for visitors to take.
Imagine clicking on an ad for roof repair and you are taken to the homepage for a home improvement company where roofing repair is not prominently mentioned. You'd likely exit the site, right? Now picture clicking on the same ad but being taken to a short web page that ONLY talks about roof repair and offers a free roof inspection. This is a landing page. When someone is interested in your ad, they are taken directly to a page that only talks about what is mentioned in the ad. The page may contain a compelling offer and a way to take a next step, such as make a purchase, or schedule an appointment.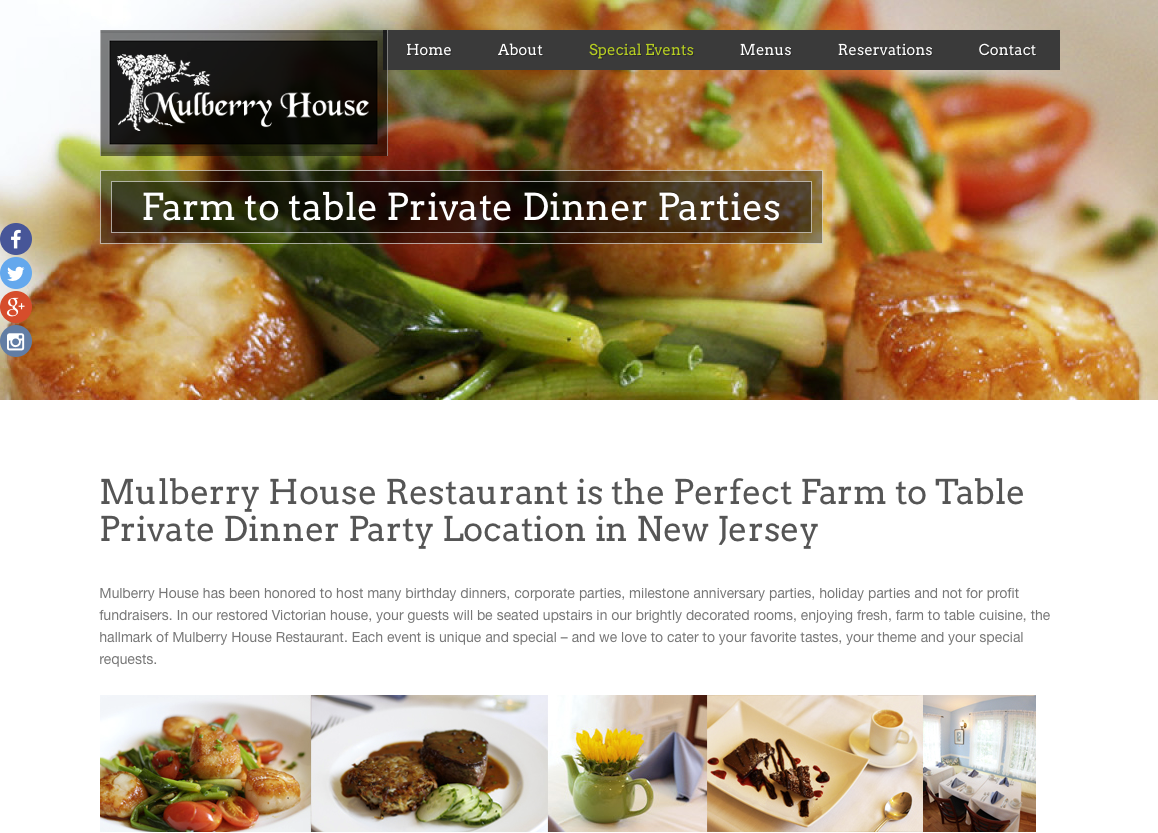 2. Landing Pages for Search Engine Optimization
Well-crafted landing pages on your website help Google index the most important topics relative to your business. Many different landing pages across your website also expand your content footprint. This helps position your website for better search engine ranking, which helps potential customers find your content online organically without requiring paid advertising.
An example of a search engine optimized landing page at Trillion is our Branding page. The page summarizes our branding services, lists reasons why you should work with us, includes a call to action to fill out our form and shows some recent branding work. Outside of content, the page URL is also strategically written, images are named and tagged correctly for search engine indexing.
What should be included on a landing page?
Successful landing pages should include these three important items, labeled in the photo below:
A succinct description of the topic, service or product you want to highlight and benefits to the user.
A call to action asking your reader to do something: such as fill out a form, call a phone number, request a demo or make a purchase.
A way to capture an interested person's information, most often a form or purchase path.

Why isn't every page on a website a landing page?
In some ways, every page on your website should be thought of as a landing page. Considering each page of your website as entry point to your online presence is a great exercise to see if your web pages are set up to answer users questions or challenges and generate leads/sales online. If someone is searching online and finds your website, they may not necessarily be visiting your homepage first. Examine each page on your website and see if one topic is being addressed and that your users have a way to take the next step in your conversion funnel.
Landing Page Help?
Need help creating and optimizing your website landing pages? Trillion has a team of web designers and web developers to create award-winning, lead generating websites. If you are looking for the right digital marketing team for your business, let's talk. Simply call 908.219.4703 or complete our contact form.