If you want to optimize your website for better performance in search engines but don't know where to begin, join the crowd. Trillion receives calls from business owners and prospects regularly about improving their search engine optimization (SEO). They are determined to become listed on page one of search results – which is understandable – but few are aware of what is involved and where the pitfalls lie. For example, many companies with good intentions fall prey to SEO "pros" who promise the moon but deliver virtually zero ROI. My aim with this blog post is to help you get your site listed higher in the search engines while avoiding those trap doors.
Website optimization takes time. The difference between a website that thrives and one that doesn't comes down to these few things:
Understanding the needs and pain-points of your customers or prospects
Website design and content planning
Understanding what Google wants to see in your website
Knowing how to review website analytical data and adjust your website accordingly
Understand your customers and prospects and you can create relevant and valuable website content.
When developing or revisiting your website content (text, images, graphics), you must see it from your customer's point of view. It should be addressing their concerns, not talking about you. Take a deep dive into how you are approaching the content and see if it is persuasive enough and highlights the benefits your business offers to your customers. You may even want to consider surveying existing customers to shed more light on what it is they want, or what made them choose to work with your company in the first place. Additionally, user testing can offer unbiased insights into how effective your website is performing.
Take a deep dive into how you are approaching the content and see if it is persuasive enough and highlights the benefits your business offers to your customers.
Having great content that your customers and prospects find valuable on your website is the key to fostering their attention. Without it, they will leave quickly and potentially find your competitor's website instead. This statement leads to my next point. 
Your website should look great and be designed with key tasks or goals in mind.
If your website is easy to use and easy to understand with clear calls to action (CTAs), you're on your way to converting your website users into happy prospects and, eventually, satisfied customers.
Understand the users of the site as mentioned above and design a website that is visually connected to their needs.
Plan which pages of your website are most important and how to increase their page authority (the value compared to your other website pages).
The text, photos and images need to work hand-in-hand in order to create a stimulating experience.
Hiring a website design company that also has quantitative case studies that feature the results of their website optimization efforts is important. Speaking to the executives at the featured case study company should give better insight into the accuracy and effectiveness of the results. Remember, a website should look great and, more importantly, perform great!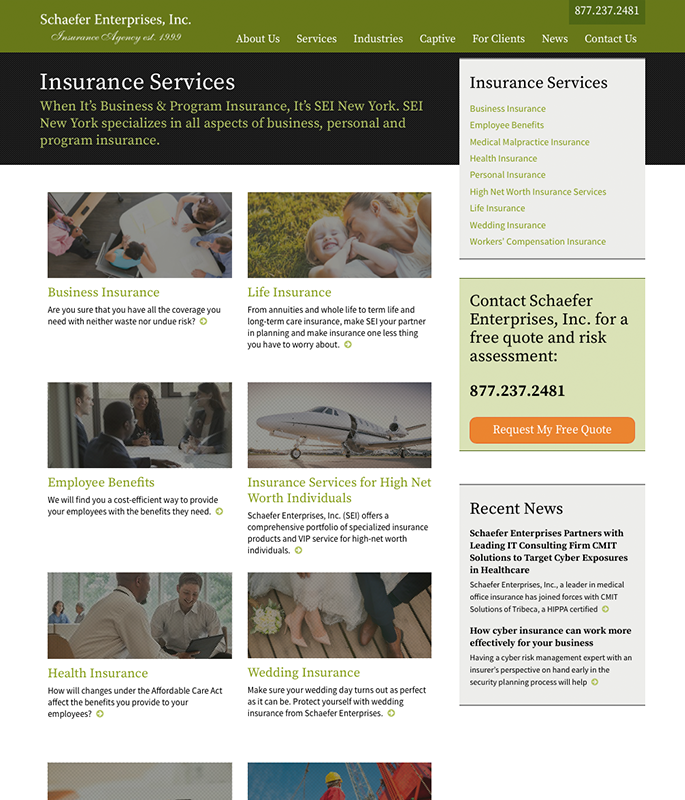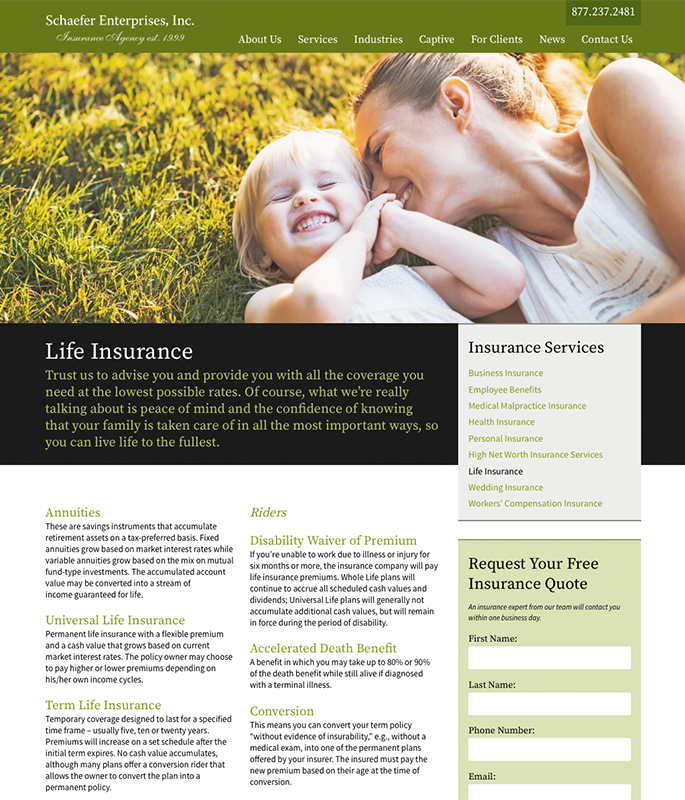 Google offers free, extremely valuable optimization advice but few know about it.
According to StatCounter, 2017 has started with Google owning nearly 90% (87.44%) of total search market share. Bing is a very distant second with just over 6% total search market share.
The teams at Google publish a ton of educational information about optimizing your website content (and advertising efforts). Their content comes in the form of blog posts, videos and free online tools like Webmaster Tools. The educational materials range from beginner to expert and provide insightful information such as how to properly tag the images on your website or how to submit your website sitemap to Google.
The tools are free to use and just spending a little bit of time reading their materials will shed tremendous light on what you can do to help your website show up more favorably in search results.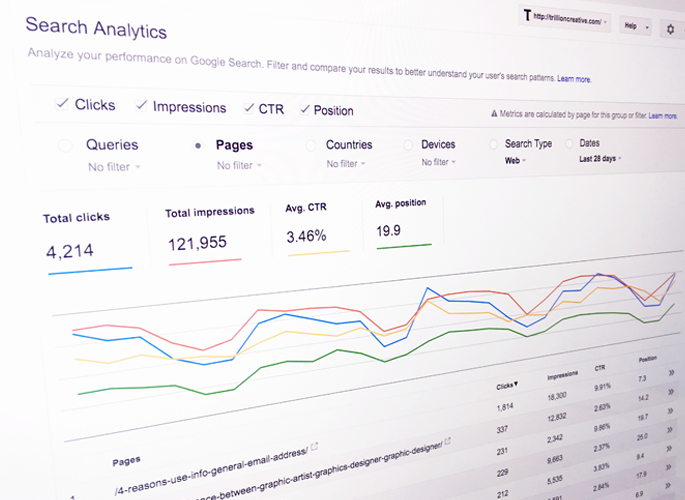 So what does all of this mean for your company's website? Odds are that you should be focusing your website optimizing efforts around Google and be adjusting your website to their recommendations and best practices.
Filtering your website analytical data can provide more accurate information.
It's not uncommon for a company to be excited when they see their website has been visited by many thousands of visitors per month. However, in the case of a local or regional business, those results have to be taken with a grain of salt until filters are applied that are relevant to your service area. You may find plenty of reason for optimism but not on the scale that your unfiltered results delivered. That's why you need someone on your side who understands analytics and how to make that valuable information work on your behalf more effectively.
Analytics are a great way to understand the overall health of your website but you need to know what to look for. There are filters within analytics that can provide a more accurate picture of your website users and data that will help improve the value of your website. You should still ALWAYS maintain an unfiltered view of your data so you have access to your full data set. However, then you can filter and exclude:
Irrelevant countries, regions or cities.
Your office IP address(s) and/or those who work on your website
Link spam websites (of which there can be many, especially from Russia!)
In the end, the filtered data will be more streamlined toward your key performance indicators. Once you filter your data, you can make more informed decisions about the value of your efforts or the improvements that need to be implemented to improve your website's performance.
Why do companies trust Trillion with their websites?
We are web designers who understand SEO. Since we manage brands, we are often involved in designing marketing materials and building websites that get people to complete an action. Through this effort, we built up our expertise in understanding what people want from websites and what Google prefers to see, too. If you have questions about Trillion designing and creating a more valuable website for your company, give us a call at 908.219.4703 or just complete our contact form and we will respond to you promptly. You can also learn more about our web design, interactive design and internet marketing here.