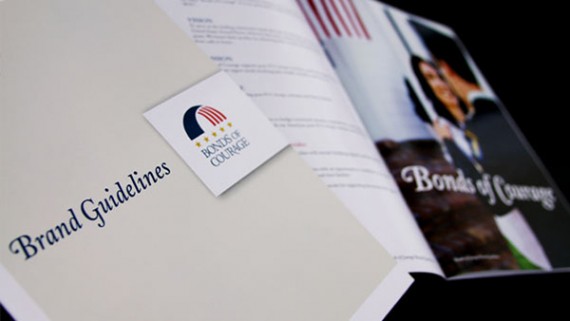 The other day Trillion received a call from a prospect asking us what is included in a brand guideline. Since I have not discussed this before on our blog, I thought it might be of interest to those businesses who desire a more consistent presence for their brand. Most importantly, the brand guidelines are put in place so your brand is articulated in the same manner whether in verbal or visual communications.
A brand(ing) guideline is a document that offers direction on how to implement a brand's communications architecture, and helps those who are creating content or marketing materials for the brand to remain true to the brand identity. The guide includes artwork, color, and typographic usage, editorial approach and style, as well as examples of how everything is applied. The actual guide can be a printed brochure, a multipage pdf, or a website, as long as the format is able to communicate with those creating content for or managing the brand.
As with many things in business, the size and complexity of a brand guideline varies, but the guidelines should be clear and concise. An overly detailed and complex brand guideline can be hard to follow and expectations that employees will memorize it are fantasy. At Trillion, we're responsible for implementing and managing the integrity of some of the largest brands in the world. Some have extremely detailed guidelines to follow. We also build brand guidelines for businesses and non-profit organizations that require many people to interact with the brand voice, personality and visual aspects. Having this experience and insight puts us in a unique position to manage and design brand guidelines.
Since the sophistication of brand guidelines regularly mirrors the complexity of a business, your guide may be less or more intricate. Below are lists of the items most frequently covered in brand guidelines.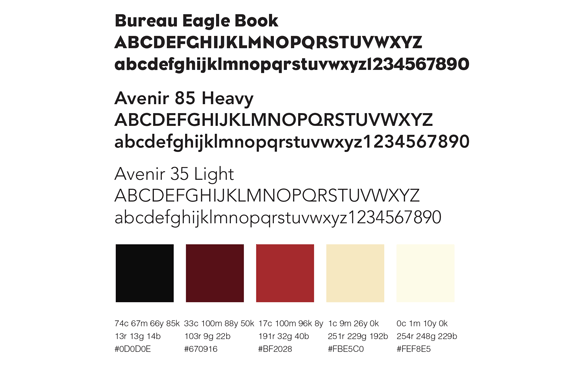 Simple Version
A simple brand guideline (up to 5 pages) could contain:
Logo usage and safe area
Color usage for print and web communications
Fonts to be used for headlines, subheads and body text
Design parameters for common stationery items such as business card, letterhead and envelope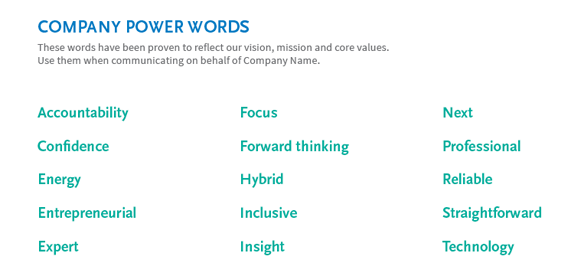 Moderate Version
A moderate brand guideline (up to 30 pages) could contain:
All of the above in a simple brand guideline
Brand mission and vision statements
Brand personality
Logo do's and don'ts
Photographic style examples
email signature formatting
Keywords and language to be utilized in communications and marketing materials
Sample ads, brochures and collateral material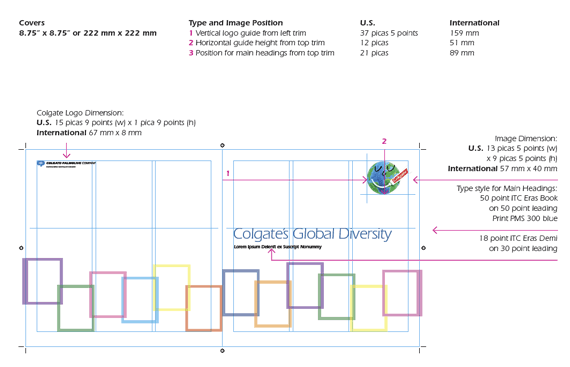 Complex Version
A complex brand guideline (30-60+ pages) could contain:
All of the above
Additional design grids and directives
Boilerplate text for target audience(s)
Voicemail script
Employee uniform apparel
Internal photo library access and usage
Corporate facility signage dimensions, materials and application details
Corporate vehicle signage and wrap information
Business unit directives and sub brand identifiers
As a business and a brand grow, so will the level of detail necessary in the brand guideline. If your business is wondering how to get started, give us a call at 908.219.4703 or complete our handy contact form here. Trillion can help define what content should be included as well as write and design your brand guideline so your brand is always portrayed consistently and in the best light possible.